Owner Spotlight: Vincenzo Viterbo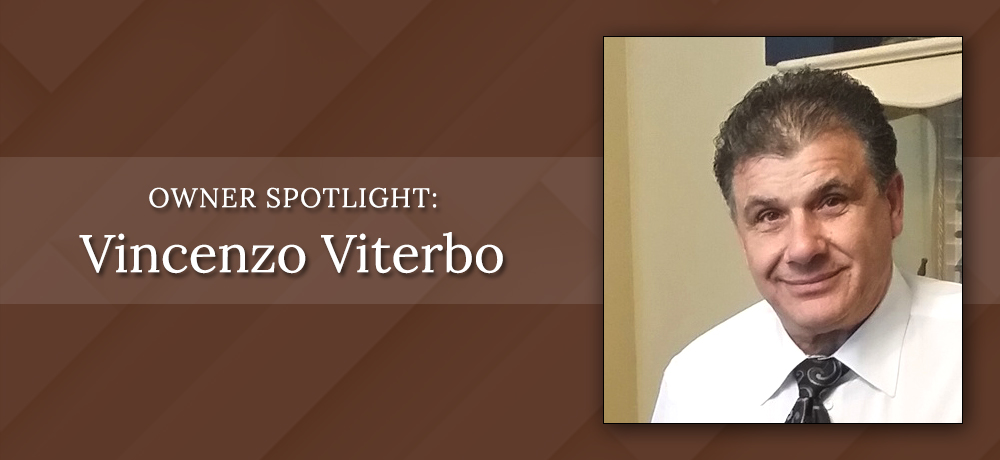 I'm Vincenzo Viterbo, proud owner of Vivi Upholstery.
I look forward to sharing my story and hope that you will enjoy getting to know me better.
I grew up and went to school in Italy.
At Vivi Upholstery, I provide residential and hospitality upholstery services across North York, Toronto, GTA and surrounding areas. I've been in the furniture manufacturing industry for over forty-two years, and branched out on my own along with the support of my family as I prefer being my own boss. I decided to start my own business as I have years of experience to produce quality furniture to clients.
Unlike mass production companies out there, we are artisans at our job. Our upholsterers work from a bench and use fabrics sourced from the most reputable businesses in Canada. We carry a wide selection of European leathers and feature a product line that includes sofa's, sofa beds, sectionals, coffee tables, chairs, dining-room chairs, counter stools, bar stools, banquettes and fully upholstered beds. We also design upholstered walls. Our upholsterers pay attention to detail so that customers are provided with precision, elegance, durability, and comfort. Our top priority is to provide exceptional customer service as a happy customer is an asset to our company. I enjoy interacting with my staff, suppliers, and customers. As the owner, I ensure that my staff and customers are always happy.
I value my family and when I'm not working, I enjoy watching my grandchildren playing sports and games.
I have enjoyed sharing my story about the things which matter to me and how they influence the way I do business.
If you or someone you know could benefit from our expertise in upholstery services I invite you to get in touch. Please visit our website at www.viviupholstery.com.
Sincerely,
Vincenzo Viterbo